Christine reads from Seven Locks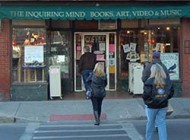 New Paltz on Friday, May 31, 7 p.m.
and Saugerties Friday, June 7th, 7 p.m.
Catch it up or down river. Start your summer reading!
PREVIOUS EVENTS
Christine reads with Barbara Quintero author of E
Catskill Mountain Foundation Bookstore in Hunter, New York
Date: Sunday, March 23, 2013 Time: 1 pm

Christine reads in Woodstock from Seven Locks on Saturday February 9th at 4 pm.
Join us to explore a novel set in Saugerties in 1769.
Christine reads from Seven Locks at:
Oblong Books in Rhinebeck on Sunday Jan 27th at 4 pm.